1. Why should I export emails?
You can export your event's data for marketing and communication purposes. For example, it will be useful to send emailing campaigns, to send information to your customers and communicate with them, to import data into your CRM software, etc.
A marketing export includes information about both customers and attendees. To collect information about your attendees, you must create a registration form.
As a reminder, the form created by default allows you to collect the buyer's first and last names and their email address only
When you create your marketing export, you will be able to choose the information you want to retrieve.
2. Exporting your information
Go to the menu Communicate > Export emails for this event. If you want to recover data from multiple events, you can do so from any event.
Click on the export of your choice: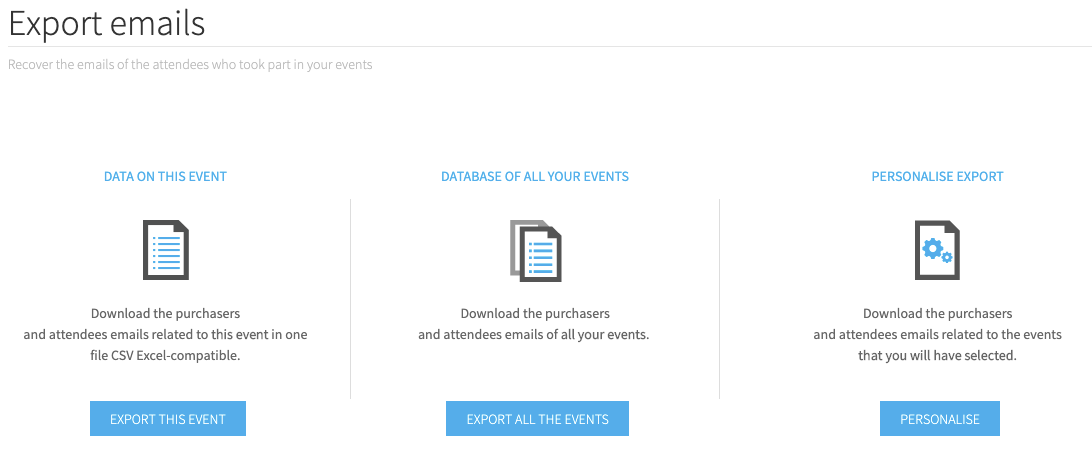 Export this event
Export the data of the event which you have selected.
Export all the events
Export the customer and attendee data of all events created since you created your account.
Personalise
Choose the events for which you want to retrieve data and which data to export (email addresses only or emails and names).
To retrieve all the data for each order (order date, order number, form responses, etc.), please read this article instead.