Ordering a new website is the perfect opportunity to improve your relationship with your audience. Make sure you don't forget your ticketing! If you design your website with our solutions in mind, you will see the difference.
1. Ticketing page
We strongly recommend you dedicate a website page to your online ticketing.
1.1 Your module
Weezevent's multi-event sales module is an iFrame widget.
Your sales module's iFrame code can be directly generated from your Weezevent interface by clicking on the Tools menu on the top-right of your screen, then on Modules.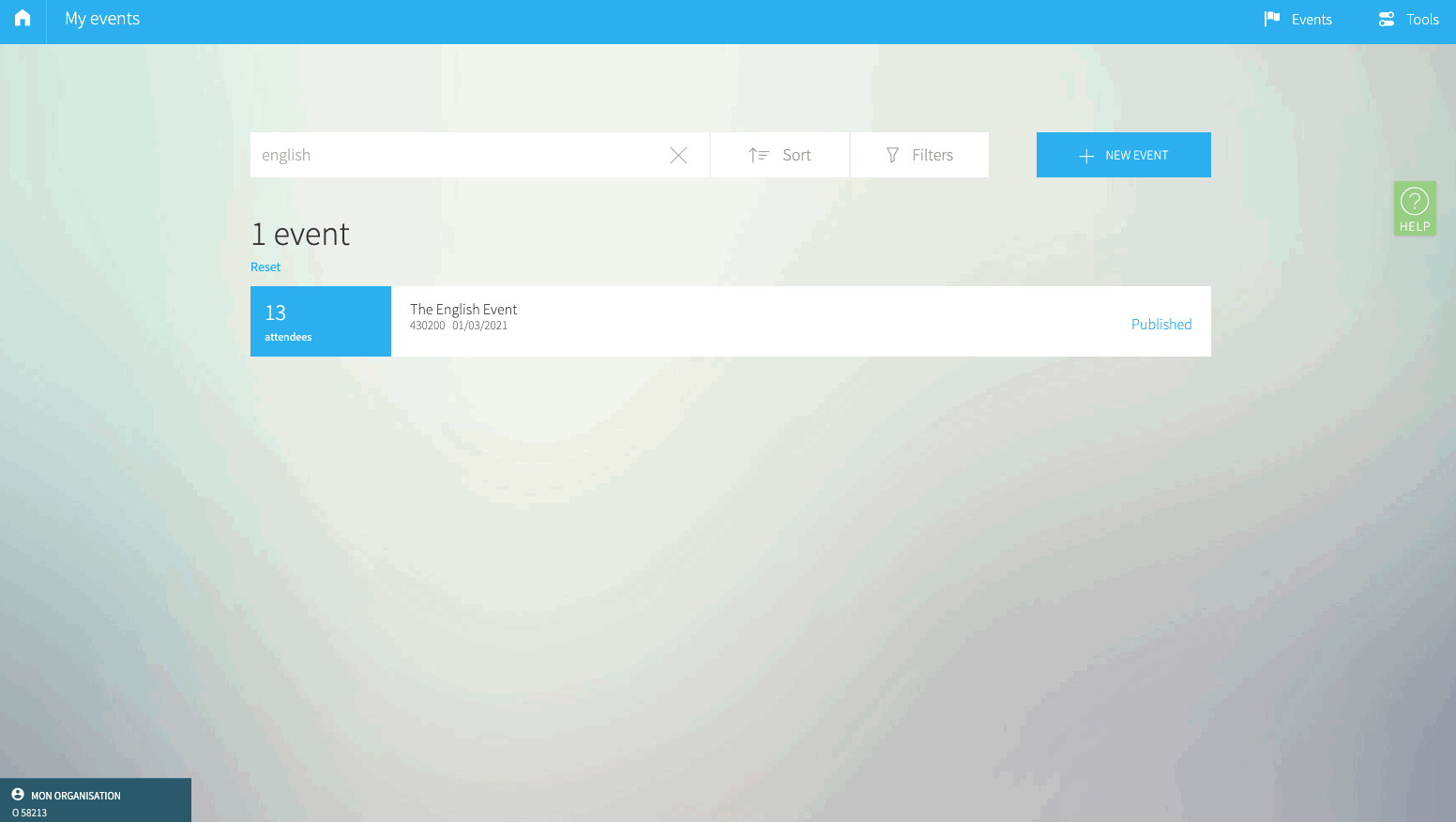 Definition of each icon:
- eye: allows you to view your widget once you have chosen your settings
- </>: helps you retrieve the i-frame code to be added to your website
- star wheel: edits the widget settings (name, colour, width, height, etc.)
- bin: deletes the widget
NB : you can only integrate one multi-event widget on a same web page, so that no integration issues arise
1.2 Width
Absolute minimum: 550px
Recommended minimum: 800px
1.3 Height
We recommend that you don't limit the height (our widget must be allowed to push the bottom of the page downwards).
The widget height settings are accessed by clicking on the star wheel.
1.4 Colour
On Weezevent, you can customise the widget's background colour and main colour by clicking on the star wheel.
1.5 Content
If you can, leave this page as blank as possible because:
- the higher the sales module is positioned on the page, the more sales you'll make
- as the module can be very long, any information placed below may not get read.
1.6 Page background
You should use a website background that fades - at the bottom - into the default background colour, because the module - and therefore the page itself - can be very high, up to 3000 px.
2. Landing page
We recommend that you make accessing the ticketing page as clear and easy as possible. Here are 2 options you can combine:
1 - A TICKETING title in the top menu (essential)
e.g.: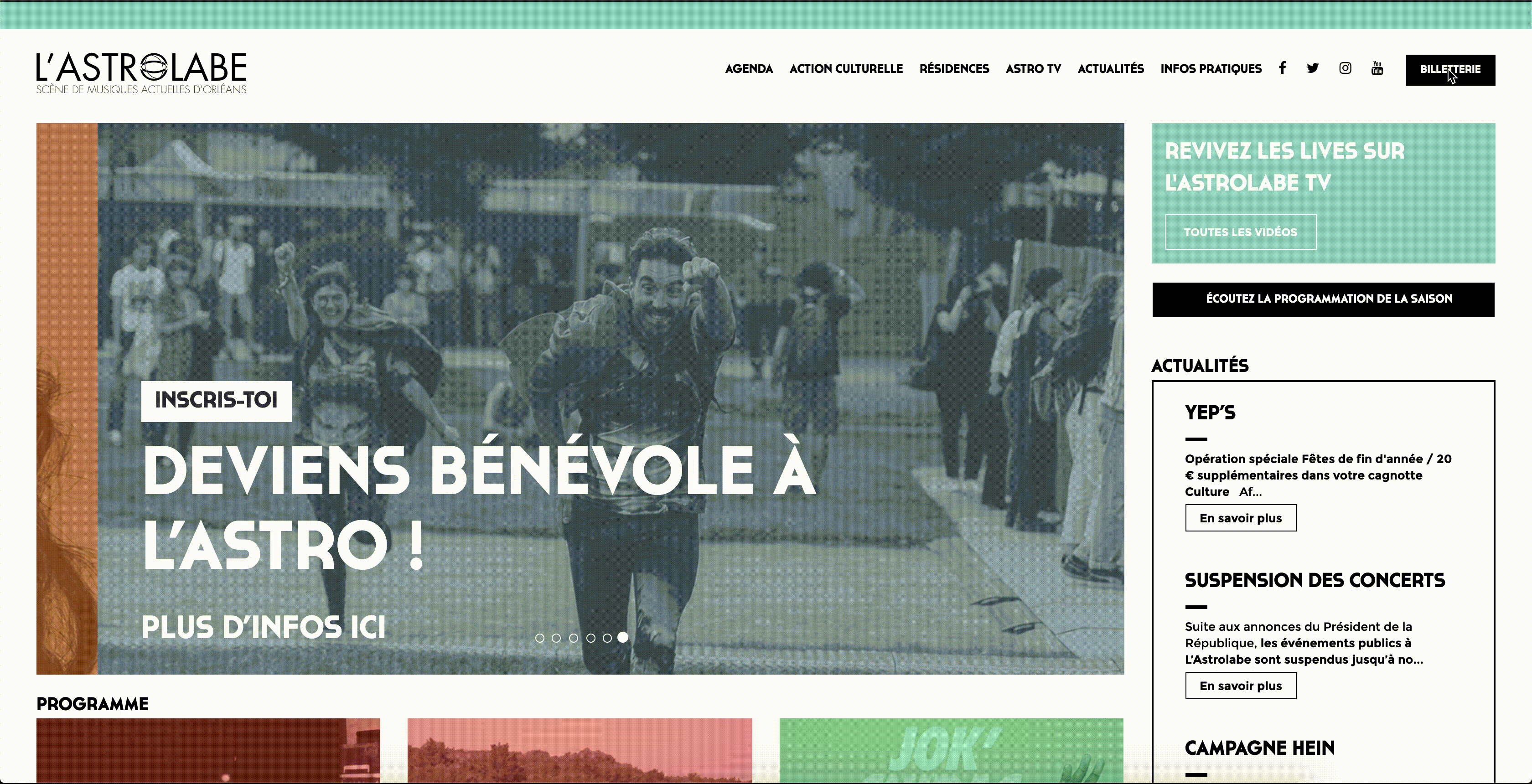 2 - A BOOK YOUR TICKETS image link on the right or left hand side (optional)
3. Integration to a specific CMS
Please click on the links below to find out how to add widgets on:
- Drupal
- Joomla 3