Discover how to link your WeezTicket event to your LinkedIn event
If you have created a LinkedIn event, the LinkedIn connector allows you to invite your new attendees to subscribe to this event and foster their experience.
1. Get the LinkedIn event ID
To get the ID of your LinkedIn event, you have to access your event directly in LinkedIn.
In the URL of your event, the identifier is displayed with a series of numbers (ex : 1234567890) that you just need to copy in order to paste it in the WeezTicket option described below.
2. Register the LinkedIn event ID in your WeezTicket event
In the Communicate > Referencing and exposure section of your WeezTicket event, the "LinkedIn Community" option is available for you to register the ID of your LinkedIn event.
As soon as the ID is registered, your new attendees will be invited to join the LinkedIn event when reaching the confirmation step of your ticketing module.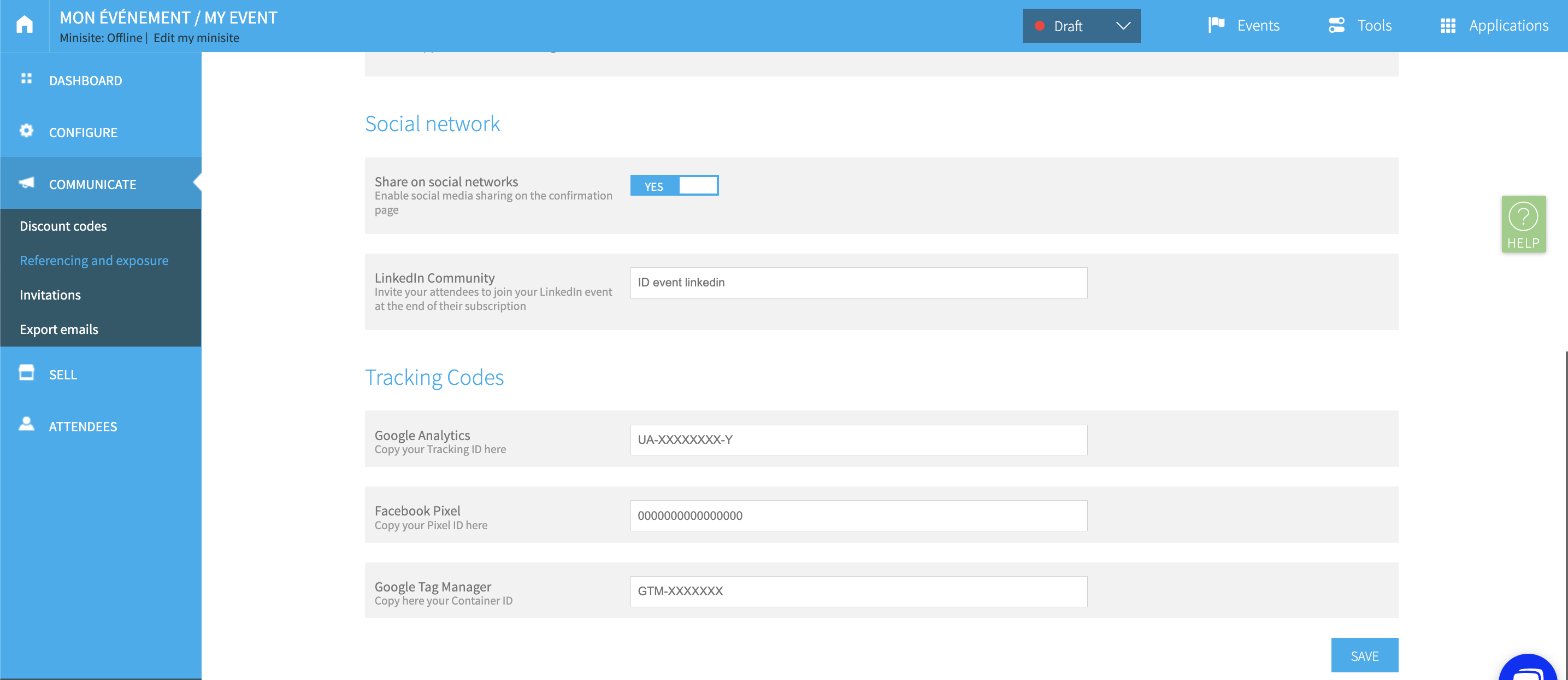 For the users of WeezTicket's Beta version, you will be able to access the Ticketing options > Integrations section in order to register the LinkedIn event ID.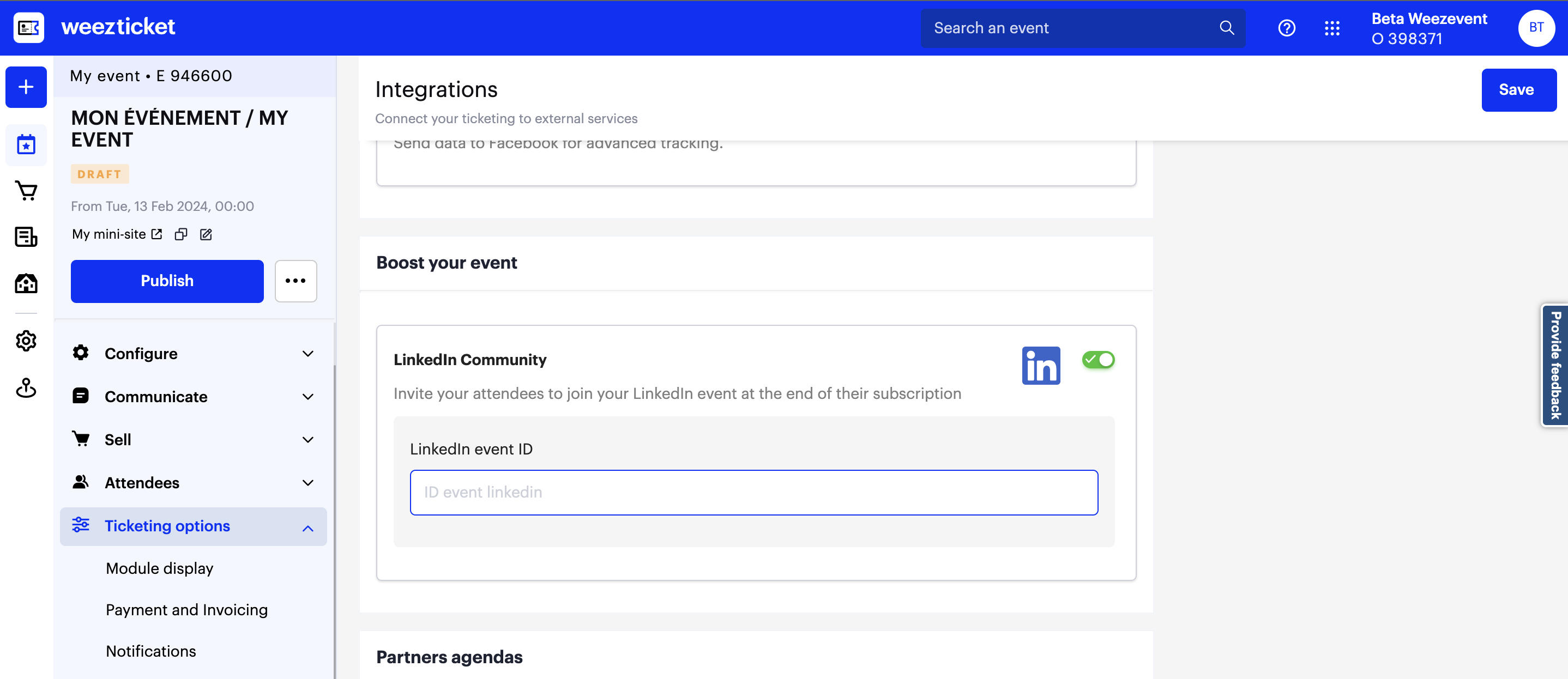 3. How can your attendees join your LinkedIn event ?
At the end of their registration, the attendees will see a LinkedIn window that will invite them to join the community of your event and be part of the dynamism of your network.
Once the attendees has joined your LinkedIn event, he will be able to see a confirmation in the same window.