Do you organise events for non-English speakers? Did you know that the ticketing system powered by Weezevent can be set-up in several languages? Convertible into French and Spanish, the registration and ticketing module can be adapted to all your events.
For your ticketing and registration module to appear in French or Spanish on your website, follow these simple steps:
Log in to your Weezevent account, click on the event you want to edit and go to Configure > Ticketing options.
Then click on + More options > Personalise the sales module language and select the language of your choice.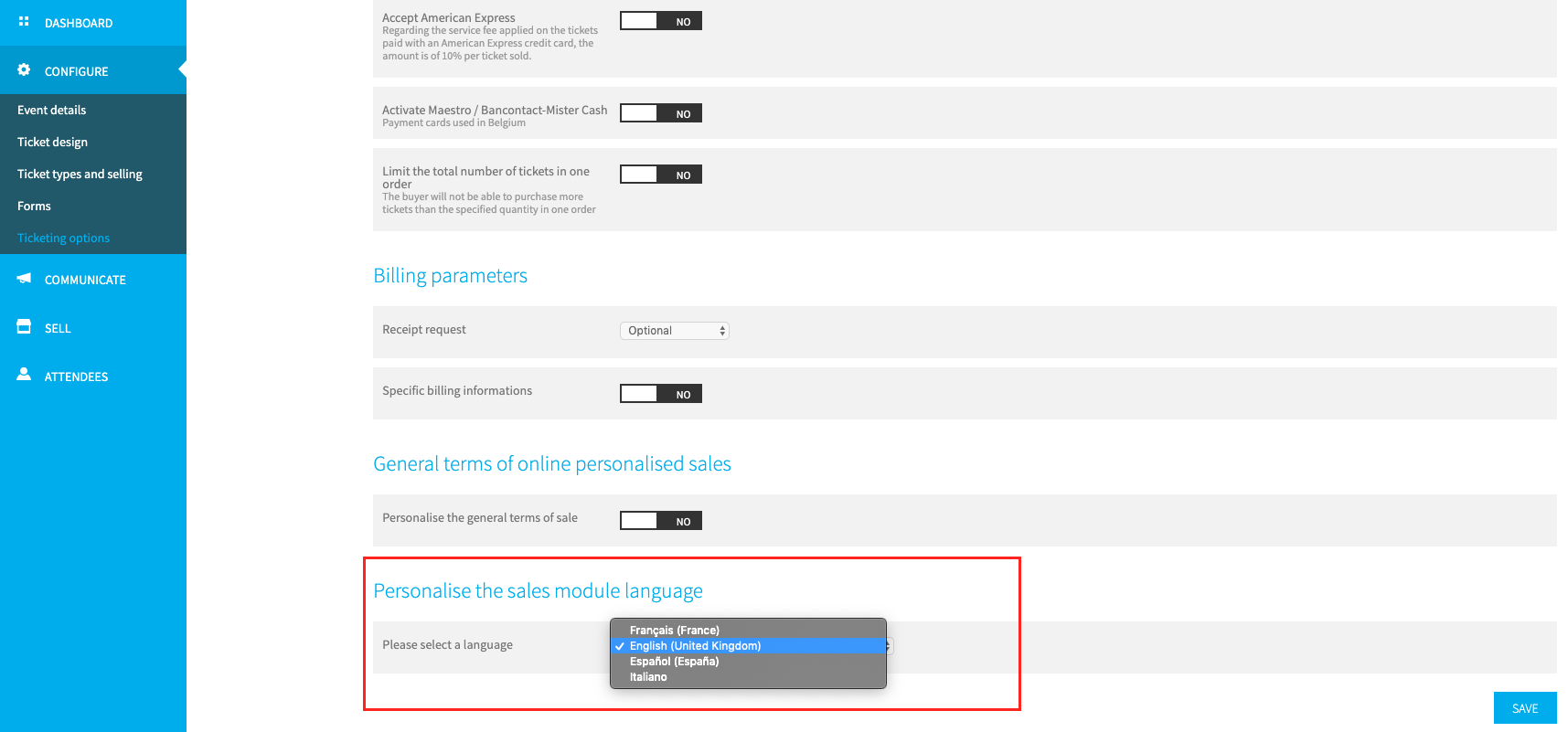 By default, if you do not make any changes, your module will appear in the language of your account. However, if some of your attendees do not speak this language, they will still be able to change the language of the sales module for their personal use thanks to the flags displayed at the bottom left of each module.
By making this language change, the entire payment process is translated as well as the PDF file sent to the customer.