If you have lost or never received a ticket you bought through Weezevent, or if you have deleted the email by mistake, here is how to get a new confirmation email with your tickets as an attachment.
Asking to be sent my Weezevent tickets again
Go to the website from which you purchased your tickets, and access the ticketing.
Find the box reading " Already registered? Get your order back by clicking here ".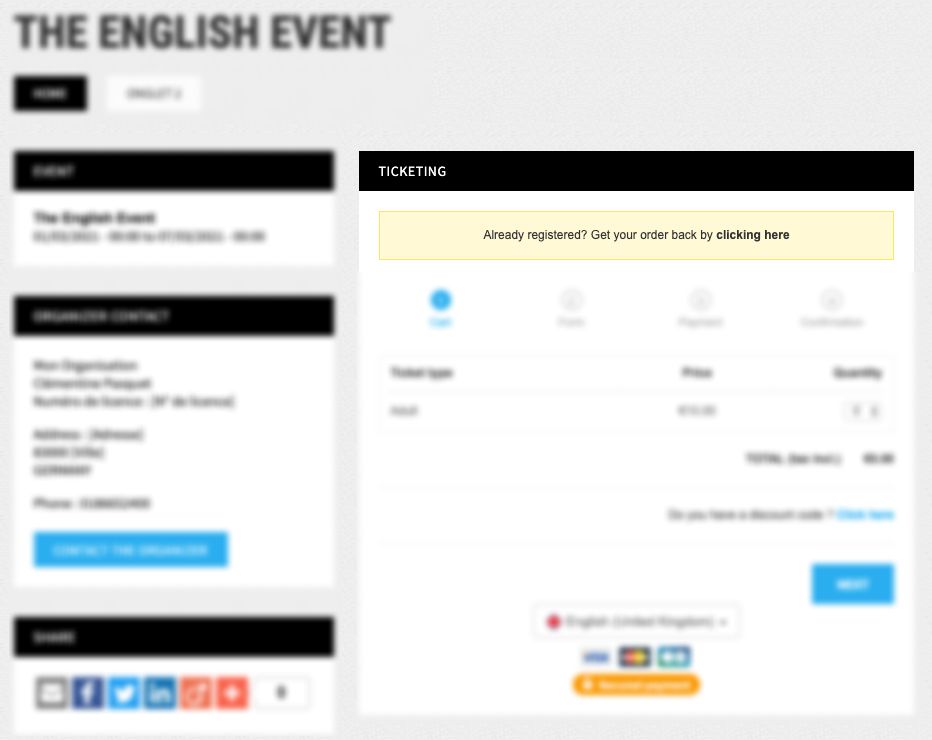 Enter the email address that you used when you purchased your tickets. The tickets will be sent again automatically. If you still don't receive your Weezevent tickets, please get in touch with the event planner using the contact details on their website or Facebook page so they can send them again.