In order to use and sell tickets through the ticket office, you must first purchase credits. A credit costs €0.20 (excl. tax). Upon creating your account, Weezevent gives you 100 credits to enable you to try out this service for free.
Deduction of credits
Each ticket sold on the ticket office costs a credit (whether the ticket is free or not). So, an order of 2 tickets will cost 2 credits. Reservations do not use any credit.
Once a reservation is confirmed, the credit is deducted.
Purchasing credits
You have two options:
If you can pay online with a bank card:

The easiest is to order a pack of credits from our e-shop,
or go to your ticket office homepage (Tools icon on the top-right then Ticket Office) and click on the credit count on the top right of your screen, in the blue bar. Then click on the button to buy more credits (see picture below) and follow the instructions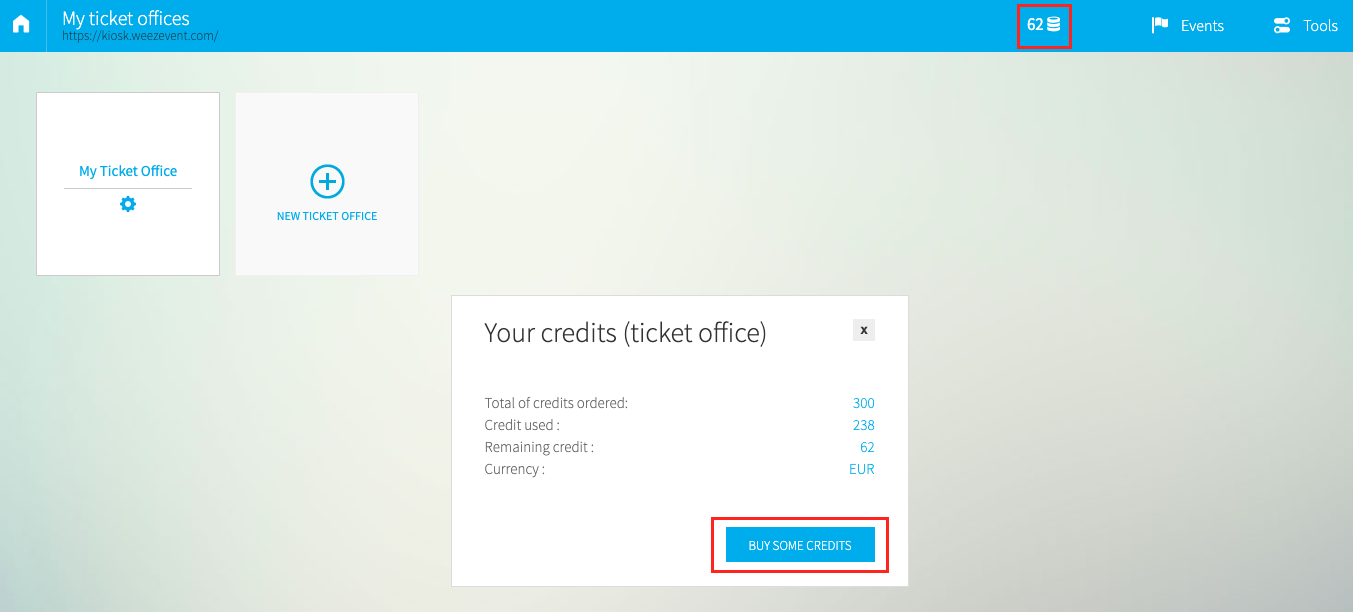 Alternatively, send an email to contact@weezevent.com telling us the number of packs you would like to purchase along with your event planner number and we will send you a quote.
Your account will be credited within 2 business days following your payment. Until then, you can keep using your ticket office as usual.
Important : if your credit account is negative, Weezevent can block your access to your ticket office at any moment