Would you like to sell tickets online from your Facebook fan page? Follow this guide to integrate a ticketing module. If need be, start creating your fan page now!
Prerequisite: You need to have 2,000 fans on your Fan page (Facebook requirement).
Important: The ticketing tab for instant booking using your page is only available on the desktop version. The Facebook app does not allow direct purchase, you will be redirected to your ticketing web page or your mini-site
1. Creating the page tab
Go to your Weezevent account dashboard, click on Sell > On Facebook > Add the app.

You will be redirected to Facebook, where you will need to connect to your account.
Select the page(s) you would like to link to the module then click on Add a page tab.
You can add your ticketing to all your pages in one click by selecting Facebook pages.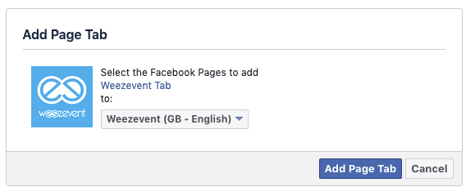 2. Copying the widget ID
You are automatically redirected to your Weezevent platform to collect your widget ID.
2.1 You are using a simple ticketing
Copy the ID: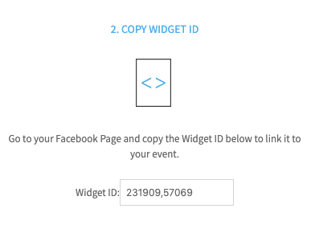 2.2 You are using a multi-event ticketing
Go to Tools > Modules to get the module ID.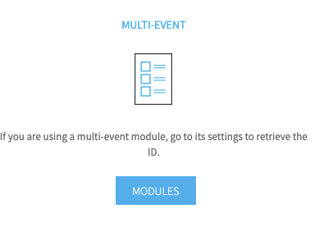 Then select "integrate" for said multi-event module.

Get your multi-event widget ID and copy it:

3. Adding the widget ID
On your Facebook page, click on Weezevent ticketing then enter your Widget ID.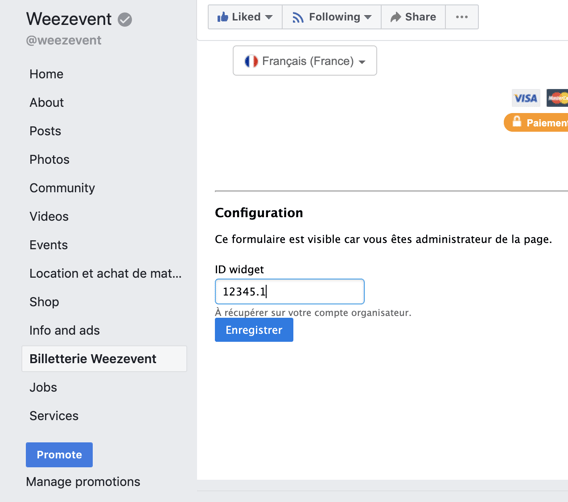 Click on Save, and your ticketing is now visible on your Facebook page.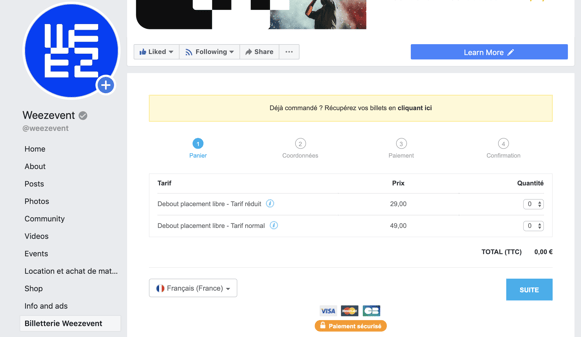 4. Editing the name of the tab
You can edit the name of the "Weezevent ticketing" tab. To do that, go to your page's Settings (top-right of the page), click on Templates and tabs then on Settings next to " Weezevent ticketing".

Click on Edit settings and enter the name you would like to give the tab, e.g. "book your tickets! !", then save.