Because you are our best ambassador, you can earn money thanks to Weezevent!
Recommending Weezevent to other event planners can allow you to earn 10% of the pre-tax commissions generated by each sale that the event planner makes for their first year.
You just need to communicate or share your referral URL on your website by giving exposure to Weezevent.
When your website visitors create an account they will automatically be affiliated to your referral account. Weezevent will pay you for a whole year for each client that you recommend!
You will then earn 10% of the pre-tax and pre-fee commissions generated for the first year by the event planners registered on Weezevent.
How does it work?
You can get your affiliation link to share around (social media, newsletter, website, etc.) from your Weezevent account. This link can be found in the menu My organisation > Affiliation.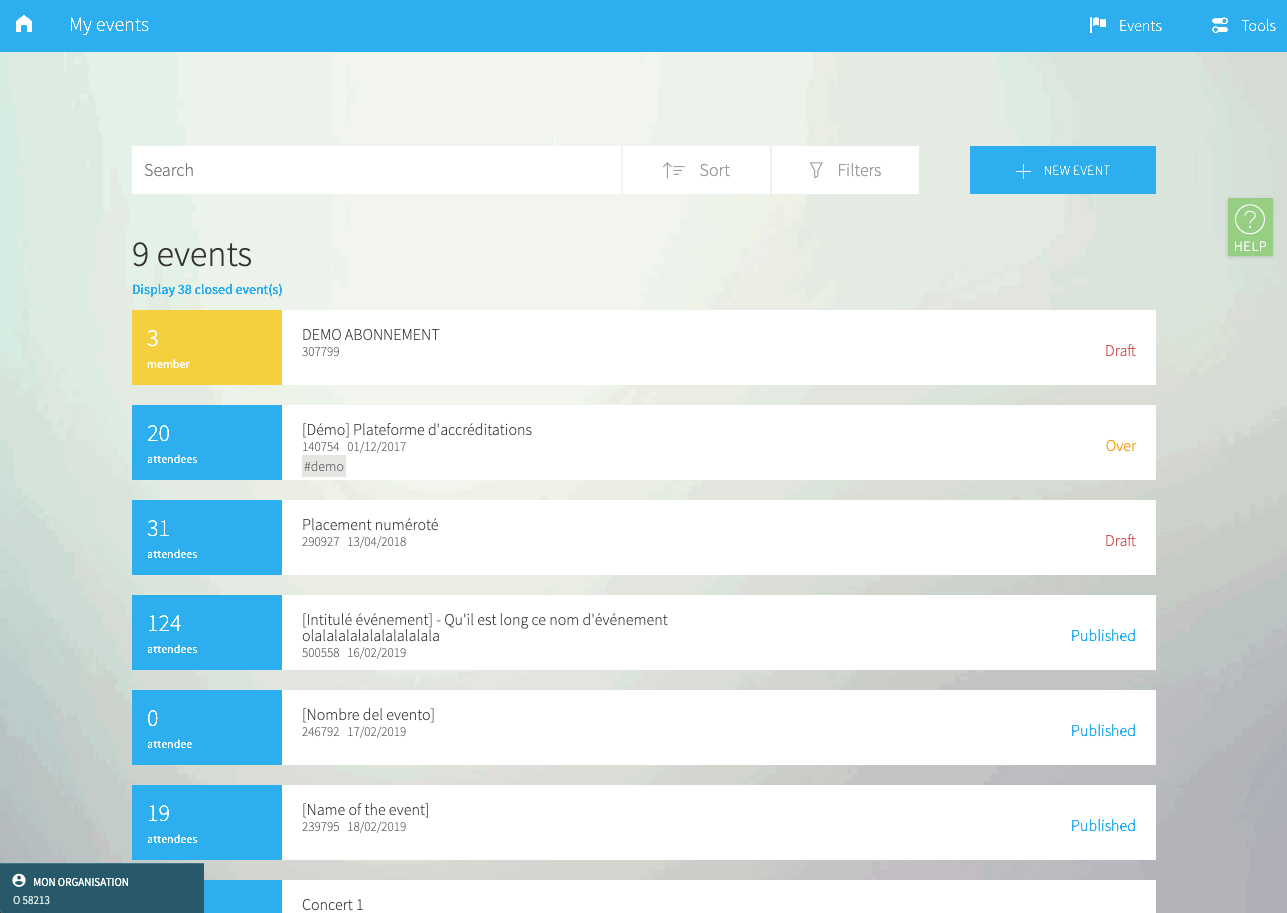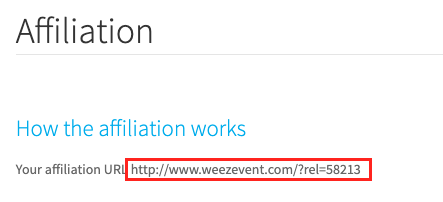 Afterwards, any event planner creating a planner account on Weezevent using this link will be affiliated to you. As soon as this client organises an event and starts selling tickets or registrations, we generate ticketing or registrations commissions (our price). You will then receive 10% of the pre-tax commissions generated by each sale made by your affiliate account. When your balance reaches €50, you can ask for the amounts you have collected to be paid out.
To do this, please send us an invoice by email to facturation@weezevent.com. When we receive it, we will order the transfer to be done within 5 business days.
Important: The amount on your invoice, tax included, must be the same amount as that displayed in the interface. In the same way, your invoice should clearly display your event planner ID
Our Terms and conditions specify the contractual relationship for the affiliation between the event planners and Weezevent.