How to add a link to resend my event's tickets
This option allows your buyers to retrieve their order by email directly from the sales widget!
To enable it, simply go to Configure > Ticketing options in your event when you are logged in to your Weezevent management interface.
Then click on More options to access the Online Listing settings section. Click on the "Order Return Module" option and save at the bottom of the page.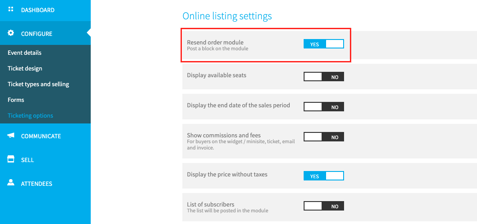 On the widget side, buyers will be able to enter the email used to place their order to retrieve their tickets.