Settings of my organiser account
In order to adjust your account's settings, go to your Weezevent management interface.
Hover your mouse on the lower left-hand corner, then click on My organization.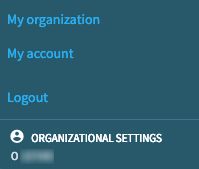 Click on My organization > Settings.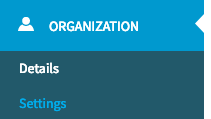 Change your settings for:
- the desired time zone
- your chosen currency
Then save the information.
Important: The currency of your account cannot be changed after your first sale