In order to receive your bank transfers, you must enter your bank details on your Weezevent management interface.
Click on your name at the bottom left of your management interface, then click on My organization.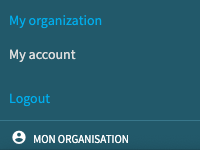 From there, please click on Billing > Bank details.
Please note: the selected currency will automatically be the one you chose when you created your account (euro, canadian dollar, swiss franc, US dollar, british pound)
You can add your bank details in three steps:
- Account manager (name, organisation, company)
- IBAN (as provided by your bank)
- BIC/SWIFT (8 or 11 character number)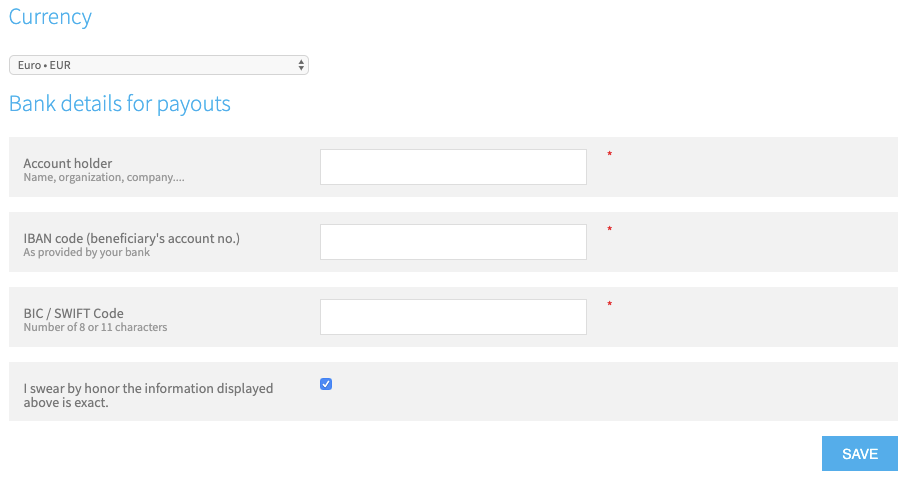 Tick the box "I swear by honour the information displayed above is exact" then save.
You will then receive an email to confirm your bank details.